👋
Greetings and salutations, fellow internet wanderer! I'm delighted to welcome you to my virtual abode. My name's Cameron Rye, and I'm here to show you around and let you get to know me better.
As a seasoned software developer with over a decade of experience, I've had the pleasure of working with some fantastic folks and companies. I'm currently a Senior Developer at Fortis]fortis, where I've tackled all sorts of projects - from small-scale websites to massive enterprise applications. You name it. I've worked on it. Whether it's the intricate world of finance or the ever-changing landscape of healthcare, I've tackled it all.
But before I delved into coding and programming, I was a student at Ferris State University in Big Rapids, Michigan. As a Music and Visual Communication major, I was about creative expression and bringing life to art. I honed my craft, made great friends, and was an active member of the Ferris State University Jazz Band (yes, I'm quite the smooth operator on the saxophone).
In my personal life, I'm all about family. I'm a proud father of two adorable little ones, and I've been happily married for a long while now. I love spending time with the fam when I'm not coding up a storm. We're all about exploring new places, trying exotic foods, and making memories that'll last a lifetime.
But that's not all! I love indulging in my guilty pleasures when I'm not a responsible adult. I'm a massive sci-fi and music nerd, and I can talk your ear off about everything from Star Trek to Nirvana. And don't even get me started on my love for video games - from RPGs to first-person shooters, I'm all in.
Thanks for taking the time to get to know me a bit better! Feel free to stick around and explore my little corner of the internet - I promise it'll be worth your while. And if you ever need a friendly neighborhood software developer, you know whom to call!
My hobbies & interests
Music and photography are two of my greatest loves - there's something magical about capturing a moment in time and expressing oneself through sound.
You'll often find me tinkering away at my guitar or fiddling with my camera in my free time. Whether writing a new song or experimenting with a new photography technique, I find creating something from scratch incredibly fulfilling. There's just something special about looking back on a piece of music or a photograph and knowing that it's entirely your own.
But that's not all - I'm also a bit of a tech geek at heart. I'm always looking for new ways to learn and grow, and open-source software and web design/development are two of my favorite areas to explore. There's just something fascinating about the way that code can be used to create something that's both functional and beautiful.
Whether digging into the intricacies of JavaScript and CSS or exploring the power of frameworks like React and Vue, I'm always looking for ways to expand my knowledge and grow as a developer. And the best part? In the world of open-source software, there's always something new to discover and learn from.
So, there you have it - a little peek into the things that make me tick. From music and photography to tech and open-source software, I'm always looking for new ways to explore my passions and create something unique.
Pets
R.I.P Kitty 😿 June 2008 - September 10, 2022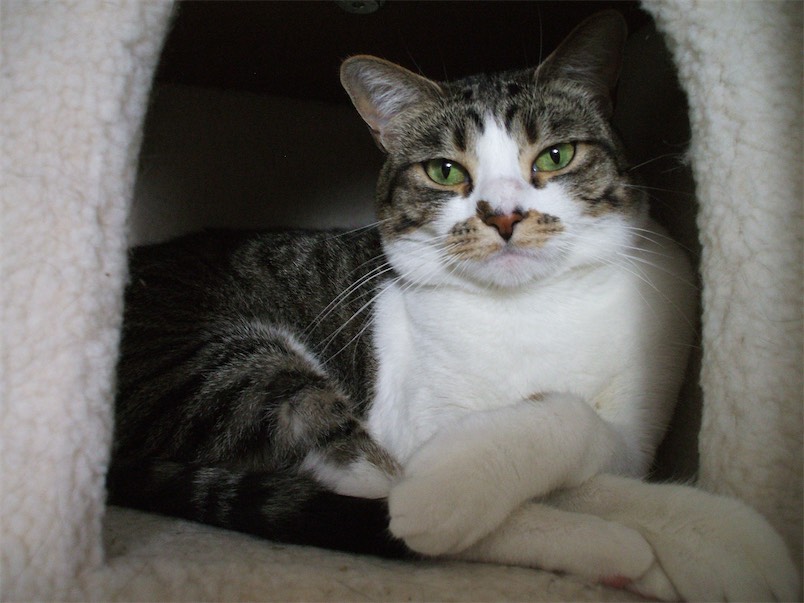 Uses
I use a variety of software and hardware to get my work done. You can find a list of my current setup on my uses page.
Colophon
OK, enough about me. Let's talk about the technology behind this site.
This website
This site uses a no-dependency static site generator called Zola. I put together a custom theme based on Call me Sam.
Hosting is provided by Cloudflare. Please review my disclaimer and privacy policy.
My Links